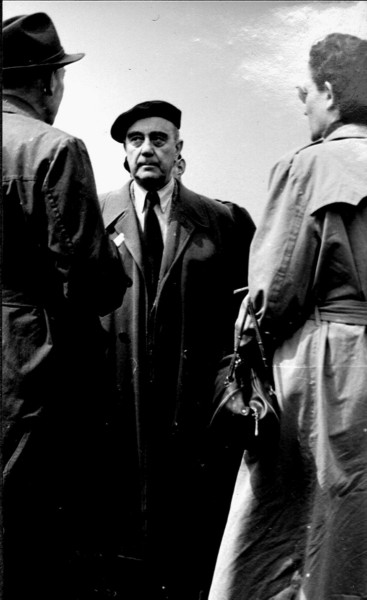 The establishment was erected in December 1952 as a Departament of Parasitology of the Polish Academy of Sciences. In 1980 the Departament was transformed into the Insytute of Parasitology of the PAS. In 1983 the Insitute was named after Prof. Witold Stefański. It has a legal status since 1998.
New discoveries as well as the need for controlling human, animal and plant parasitic diseases contributed to the establishing of parasitology as a separate field of science. In order for parasite control to be efficient it is necessary to closely investigate the host parasite system and the phenomenom of parasitism itself. The newly formed Departament of Parasitology was obligated to cover the whole field of parasitology through basic research, emphasizing parasites of human and animal health and econimic importance in Poland.
Since 1997 the Institute is lacalized in a modern building on Twarda Street in Warsaw, on an area of 1440 square meters. All rooms are computerized and modernly equipped. There are specialist laboratories for conducting research in the field of molecular biology, immunology, chemistry and biology, a room for sterile work, a cooler room and animal room for small laboratory animals with laminar cabinets and a ventilation system.
Currently the W. Stefański Institute of Parasitology of the PAS is a specialist and unique national establishment, conducting interdisciplinary basic research which leads to solving important parasitological pronlems.
The Institute has the authority to confer the academic degree of doctor since 1961 and habilitation degree since 1981. PhD studies in parasitology are conducted since 1970.
Currently the Institute employs 35 scientists: 7 professors, 7 associate professors, 8 doctors, 7 assistants and 6 research-technicians.

---
In 2002 the Institute was declared the Centre of Excellence in Parasitology for Central and Eastern Europe by the Minister of Science, President of the State Committee for Scientific Research.(2002-2007)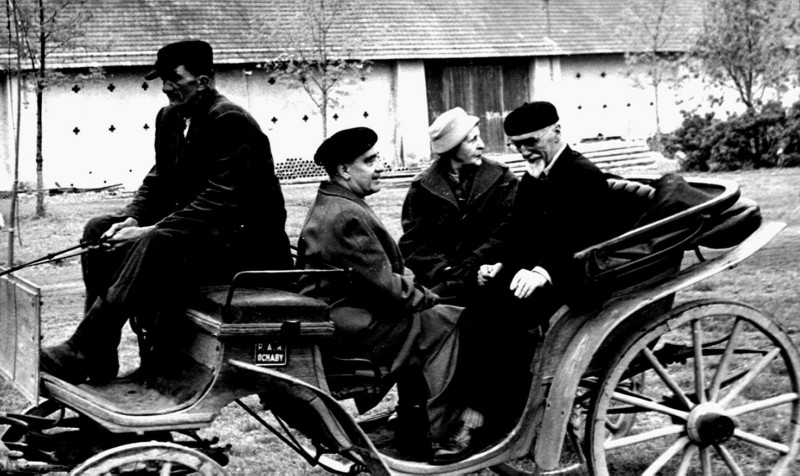 Director of the Institute

Prof. dr hab. Bożena Moskwa
e-mail: moskwa@twarda.pan.pl
phone: 48 22 620 62 26; 48 22 697 89 53

Deputy Director for Scientific Affairs

  Prof. dr hab. Aleksander W. Demiaszkiewicz
e-mail: aldem@twarda.pan.pl
phone: 48 22 620 62 26; 48 22 697 89 52

Deputy Director for Administrative Affairs

Prof. dr hab. Władysław Cabaj
e-mail: cabajw@twarda.pan.pl
phone: 48 22 620 62 26; 48 22 697 89 51

Members of Scientific Council (2019-2022)
Witold Stefański Institute of Parasitology of the PAS
Internal members:
Dr hab. Justyna Bień-Kalinowska
Prof. dr hab. Mieczysława Boguś
Prof. dr hab. Władysław Cabaj
Prof. dr hab. Aleksander Demiaszkiewicz
Prof. dr hab. Bożena Moskwa
Prof. dr hab. Zdzisław Świderski
Prof. dr hab. Halina Wędrychowicz
Dr hab. Jakub Gawor, profesor nadzwyczajny IP PAN
Dr hab. Grzegorz Karbowiak, profesor nadzwyczajny IP PAN
Dr hab. Zdzisław Laskowski, profesor nadzwyczajny IP PAN
Dr hab. Anna Rocka, profesor nadzwyczajny IP PAN
Dr hab. Daniel Młocicki, profesor nadzwyczajny IP PAN
Dr Witold Jeżewski
Dr Anna Wrońska
Lek wet. Katarzyna Filip-Hutsch


External members:
Dr hab. Krzysztof Anusz
Dr hab. Tomasz Cencek
Prof. dr hab. Maria Doligalska
Dr hab. Elżbieta Gołąb
Dr hab. Małgorzata Kęsik Brodacka
Prof. zw. dr hab. n. med. Piotr Kurnatowski
Dr hab. Sławomir Kornaś
Dr hab. Rafał Kowalczyk
Prof. dr hab. Joanna Matowicka-Karna
Dr hab. Tomasz Mazgajski
Prof. dr hab. Henryk Okarma
Prof. dr hab. Wojciech Piasecki
Prof. dr hab. Joanna Stańczak


Presidium of the Scientific Council
 
Prof. dr hab. Piotr Kurnatowski – Chairmam
Prof. dr hab. Maria Doligalska – vice-Chairperson
Dr hab. Anna Rocka – vice-Chairperson
Dr hab. Justyna Bień-Kalinowska – Secretary
Prof. dr hab. Bożena Moskwa - Director
DIRECTOR OF THE INSTITUTE
SCIENTIFIC COUNCIL
ACCOUNTANCY
HUMAN RESOURCES
ARCHIVES
RESEARCH STATION IN KOSEWO GÓRNE
RESEARCH STATION IN ŁOMNA
DEPUTY DIRECTOR FOR SCIENTIFIC AFFAIRS
ECOLOGY AND EVOLUTION OF PARASITISM RESEARCH UNIT
HOST PARASITES MOLECULAR INTERACTIONS RESEARCH UNIT
EPIDEMIOLOGY AND PATHOLOGY OF PARASITIC INFECTIONS RESEARCH UNIT
DEPUTY DIRECTOR FOR ADMINISTRATIVE AFFAIRS